Converting to 4D v18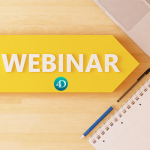 Goals
At the end of the webinar, participants will be able to convert their existing applications to 4D v18 by themselves while avoiding the main pitfalls that previous conversions have allowed us to identify.
2 hours (2:30 pm to 4:30 pm)
Webinar
Want to upgrade your applications to 4D v18? The conversion wizard, numerous compatibility options, and more are available to simplify the process for you. Hesitating to get started? What changes should you expect? This webinar is just for you.
Subjects covered:
This webinar will prepare you for the conversion of your 4D applications with confidence by guiding you through the main areas to check:
What do I need to do to convert from 32-bit to 64-bit?
What behaviors have changed?
Are there any obsolete commands?
Which commands should no longer be used?
Which commands have syntax changes?
How do I use the new database methods and form events?
etc.
This webinar also provides a quick overview of what's new in v18.
Dates
April 22th, 2020 from 2:30 pm to 4:30 pm (UTC + 2h)