Decision Maker
Explore infinite possibilities with 4D
Meet your priorities
Decision makers, your priority is to ensure the growth of your business. With 4D, you can create a customized solution or opt for a turnkey solution designed by our partners. Make your business agile by easily deploying your solution within your corporate infrastructure.
4D helps you meet your sales, collaboration, and/or production needs by enabling you to develop a platform that makes each interaction with your customer a reason to commit. This lets you manage your data, improve customer knowledge, and offer an attractive customer experience. Increase your productivity by optimizing your collaborative processes.
Your only limitation is your imagination.
Boost your business
Boost sales by providing your teams a CRM perfectly adapted to their needs. With 4D, get the most out of your data by sharing information among different teams and transforming opportunities into sales.
Enjoy a customized solution to increase performance. Tailor your software to your actual business practices to truly follow every step of the customer relationship to improve loyalty.
Optimize your productivity
With 4D, create a perfectly structured ERP to support your growth. Get a comprehensive overview of your business and adapt your tools to the requirements of each department: accounting, procurement, logistics, inventory management, sales management, etc.
Optimize workflows at every stage of your product life cycle so your teams can focus on the tasks that deliver value.
Visualize your data
The value of your data lies in its analysis. 4D gives you control by unifying the data from diverse sources within a single platform.
Easily design customized tools to meet your needs: inventory management, productivity planning, simplified information sharing, and data management.
How our customers benefit from 4D
4D customers are in nearly every sector: industry, services, education, finance, retail, banking and insurance, health, transportation, tourism, real estate, construction, and even sports and entertainment. They include major corporations, small businesses, associations and non-governmental organizations as well as public institutions.
Get inspired by their experiences or take advantage of 4D turnkey solutions designed by our partners.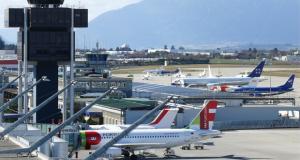 Manage data feed
The Swiss company, Skyguide, developed a 4D-based quality monitoring application for the air traffic control industry. The application monitors the effectiveness of radar coverage and immediately provides the information to air traffic controllers, making air traffic safer for everyone.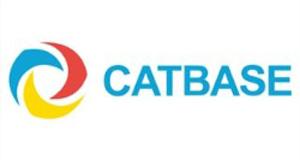 Pat Bensky
Product Manager at Catbase Publishing System
Systems from 4D are great for certain things. And one of these is cross platform capability. I do most of my development on Mac, but probably 50% of my customers are on Windows PCs. And it works, which is great.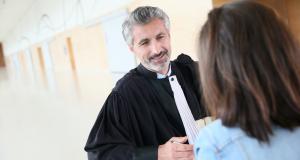 Knowledge management
Loyens & Loeff from Luxemburg, selected the Kentika document management solution (based on the 4D platform) to have a single information system consolidating all the firm's records so that our tax professionals and lawyers can access the right information at the right time, from anywhere in the world..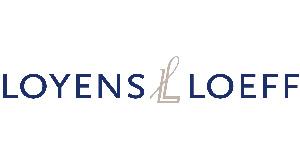 Anne Martinet
Knowledge Manager at Loyens & Loeff
4D technology has enabled us to have a powerful and efficient tool. A good many lawyers have already told me that they can no longer do without this tool, which has become indispensable to their daily work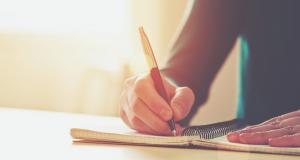 Increase profitability
Customer satisfaction is Castelli's number one priority. This Italian stationery company has redesigned its order management, production, and logistics processes around the 4D platform. "We are managing our business more efficiently which means we can offer better customer service and increase our profitability."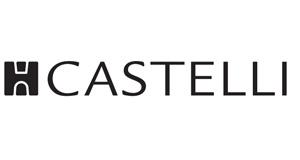 Mark Poland
Managing Director at Castelli UK
The 4D technology was chosen as the development environment to replace an existing system. We chose 4D because, as a database, it provides capabilities that other off-the-shelf solutions did not. Thanks to the 4D platform, Castelli's system is a more "industrial strength" solution.
How 4D helps reduce your costs
4D simplifies the development of complex business solutions: improving performance, reducing time to market, and/or enabling your business to go mobile and become part of the cloud. Creating value and new opportunities, while keeping costs under control.
Development independence allows you to optimize your productivity and quickly create customized applications. 4D is scalable and compatible with all industry standards. Leverage the latest technological innovations without modifying your infrastructure and benefit from an application that easily adapts to a growing number of users.
Make your business mobile
Expand your business logic by connecting your database to the Internet of Things (IOT). Extend your applications to mobile devices and the cloud. Your employees can easily access and synchronize with your database. Best of all, your users can interact with your company on their mobile devices…whenever and wherever.
Accelerate your development
The power of 4D comes from its integration of the best technological innovations, combined with a visual approach to development. Experience an intuitive development interface and intelligently manipulate your data, reducing the time it takes to customize your business processes to your customer needs.
Your project is completely scalable and grows as your needs do – on the web, for mobile devices or in a client/server configuration - making your business more reactive and reducing your time to market.
Be more Agile
Rethink your organization to increase productivity and simplify collaboration among your employees. 4D allows you to integrate data from different departments into a single solution tailored to the needs of your company.
Get personalized advice
Request contact with a 4D expert who will listen to your needs and provide advice or recommend an existing turnkey 4D solution developed by one of our partners.

Solid experience and a vision for what's ahead
Innovating to stay ahead of the curve: 4D draws its expertise from its ability to innovate and anticipate the needs of its customers and the market.