In-house Developer
Take your applications to the next level
Meet your priorities
How can developers create value for their company? It all starts with a solution designed to simplify the development of powerful, scalable, and easily maintainable applications.
Make your business more efficient: optimize the use of your databases by designing customized tools.
Greater agility
Reduce time to market so you can quickly adapt your tools to the fast-changing needs of your business. 4D allows you to quickly design customized applications.
Test response to market expectations by quickly creating an MVP : evolve quickly, add new features, or modify ergonomics. With 4D, you get a powerful, intuitive development platform and the freedom to create customized applications that can immediately transform into an industrial solution.
4D lets you adapt your tools to your needs, like making your applications mobile.
Support growth
4D is designed to accelerate your development so you can design powerful, customized, and scalable applications. Your applications adapt effortlessly to a growing number of users without losing performance, scaling from a handful of users to thousands without changing source code.
4D integrates with all standard industry software. Your applications can run independently or easily integrate with your existing infrastructure and databases.
Optimize resources
4D gives developers complete autonomy while simplifying team collaboration. Several developers can work on the same project simultaneously and modify code on the fly.
With 4D, you can deploy powerful, easy-to-manage applications in-house or in the cloud, thus simplifying database administration.
Find out why in-house developers chose the 4D plateform
Discover the innovative solutions created by developers, get inspired by their experiences, and develop your own applications with 4D.
Miguel Gonzalez
CEO at Acubase
When you enter into 4D it's like you enter into the structure. We feel that our application is secured of course. We haven't any problem or hacking of our system at all these 15 years. I think 4D is quite secure and I hope it doesn't change.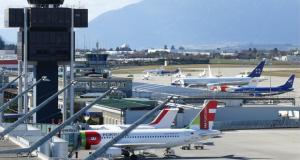 Manage data feed
The Swiss company, Skyguide, developed a 4D-based quality monitoring application for the air traffic control industry. The application monitors the effectiveness of radar coverage and immediately provides the information to air traffic controllers, making air traffic safer for everyone.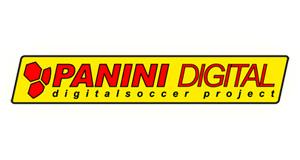 Leonardo Grilli
IT Manager at DigitalSoccer Project
Thanks to 4D, its advanced plug-ins, and ability to easily integrate external technologies, Panini Digital can offer an amazing and powerful system, unrivaled among databases.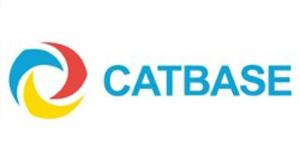 Pat Bensky
Product Manager at Catbase Publishing System
Systems from 4D are great for certain things. And one of these is cross platform capability. I do most of my development on Mac, but probably 50% of my customers are on Windows PCs. And it works, which is great.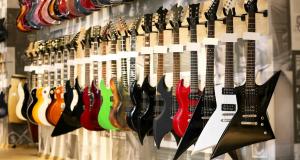 Jason Johnson
VP of Information Technology at Sweetwater Sound
It's Sweatwater's ability to do the Mom and Pop thing at scale that make us successful. It's technology that allows us to scale each employee do this efficiently. It is 4D that makes this possible for us.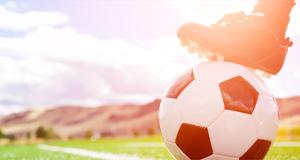 The DigitalSoccer Project
Thanks to the 4D development platform, the DigitalSoccer Project (Panini Group) is Italy's leading company in the field of collecting statistics and supplying information services to support soccer organizations and media companies.
Why 4D is the right choice for you
You provide your company the means to fulfill its ambitions by developing powerful, customized and stable tools. 4D gives you the agility to create any kind of scalable, collaborative application. You can work independently from design to deployment and maintain full control of your application.
Develop the applications you need
The strength of 4D lies in its flexibility: you can create CRMs, ERPs or tools for document management, travel management, project management, auditing or activity monitoring… the possibilities are endless.
Your applications can be deployed in a client/server configuration and/or on the web. They can be extended to smartphones and tablets, too.
Benefits of 4D technology
Whether you're a developer in a small business or a multinational, you can use the same technology standards to guarantee your applications' performance. 4D is based on a powerful programming language that adapts to the latest innovations and the most commonly used protocols. Your applications are easy to maintain, powerful, and scalable.
From development to deployment in one click
Work becomes more flexible by being able to modify your code on the fly and deploy your applications to the platform of your choice. Accelerate your development by leveraging – at every stage of production – wizards and macros designed to automate common tasks.
This ease of development and administration saves time and increases productivity.
Get personalized advice
Request contact with a 4D expert who will listen to your needs and provide advice or recommend an existing turnkey 4D solution developed by one of our partners.

Solid experience and a vision for what's ahead
Innovating to stay ahead of the curve: 4D draws its expertise from its ability to innovate and anticipate the needs of its customers and the market.