Innovation is deeply rooted in our culture
Since our creation, we have been committed to design innovative technology to simplify business application development and deployment. Our Founder and CTO, Laurent Ribardiere, developed the 1st relational database offering a graphical model editor, 4D. He wrote history of modern IT alongside other visionaries such as Steve Jobs or Gordon Moore. Today, we are still walking in his footsteps integrating the latest technology in 4D products so that our customers can focus on their core jobs, developing business applications.
Today, 4D continues offering a stimulating tech environment where different generations of employees living across the world are working together to shape the future of application development. Come and join us!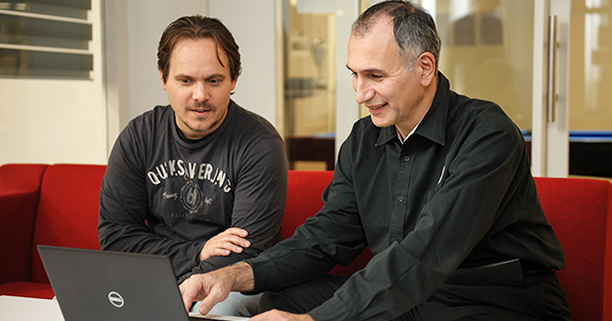 Innovative Culture
Since our creation we have been driven by a true visionary mindset engraved in our leader's DNA, Laurent Ribardière. Come and work with us on building the technology of the future.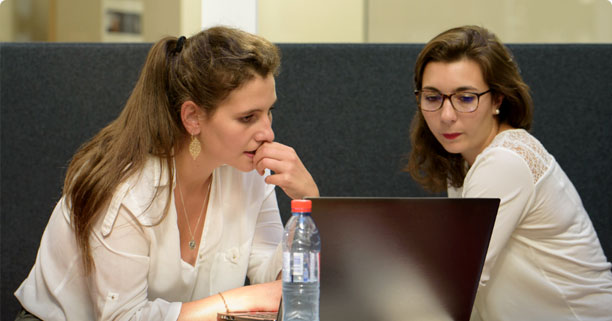 Collaborative Spirit
We highly value the power of collaboration and agility. Join a team of talented people across the world. Share your ideas and learn from your innovating peers working with agile.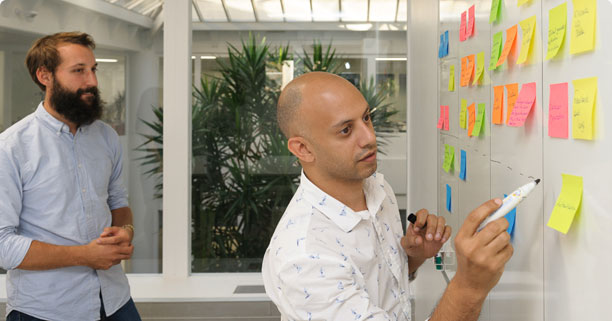 Tons of Dev Projects
Working at 4D is never a dull moment. From coding x to developing word plug-ins, there is a lot of different tech projects you will be involved in.
Join a global Community
4D WORLDWIDE
Yes we are French. And we are a true global company with subsidiaries and distributors across the world,
from Tokyo to Rabat. Work and learn from people across the globe.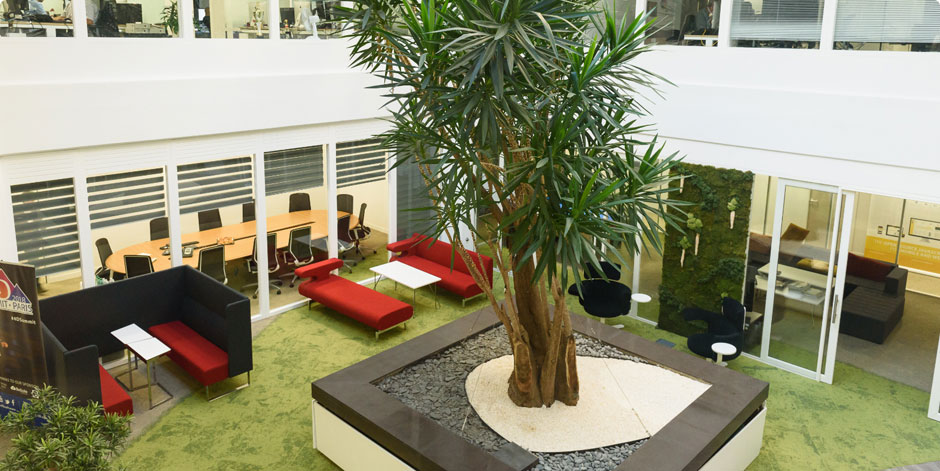 Inspiring Offices
Our offices combine the right amount of cool locations and quality equipment: wellness room, fully equipped kitchen, electric bikes to name a few. From Paris to San José, we are making sure our environment fosters creativity and fun.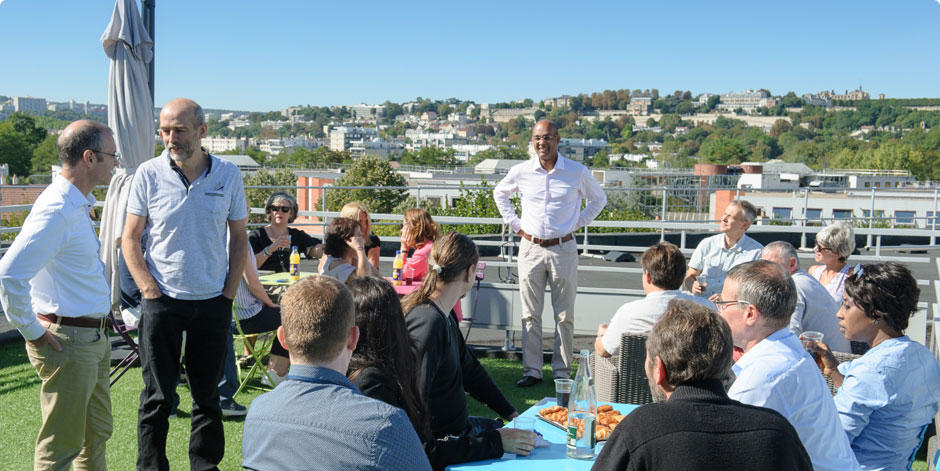 Diversity is beautiful
We value a workplace that translates the diversity of our customers where evervyone is equally respected and valued for their talent beyond their differences.
Small Teams,Big Impact

I started programming at a very young age, driven by passion for innovation and technology. Today, with new developers joining our team, we continue innovating and building the 4D platform of the future. All driven by this same passion.
Laurent Ribardière
President, Founder & CTO of 4D Group

Working at 4D Morocco gives me great pleasure. It offers many growth and development possibilities and a chance to learn how to think outside the box. 4D also gives me the opportunity to work in a pleasant multicultural environment with colleagues from different parts of the world. Joining 4D has turned out to be a great decision for me!
Intissar
Product Marketing (4D Morocco)

4D seems to have a knack for finding incredibly passionate talent which makes working here a joy. I take pride in knowing that my, and all, ideas are heard, debated, and accepted by the team in such a safe working environment.
William
Technical Account Manager (4D Inc)

I went through an onboarding program that made my integration successful. Everyone was available for me. By offering various sports and leisurely activities, it's easy to socialize at 4D with people outside your department.
Laëtitia
International Sales (4D SAS)

As Sales Director, I enjoy working out creative solutions with and for our clients every day. The fact that we involve the entire sales team in this process is incredibly dynamic and fun. Our customers also enjoy this friendly and personal contact with 4D.
Stephan
Sales Director (4D Germany)
Did not find your dreamjob?